Was it just me, or did that summer break feel like a full year went by?
Thanks for reading The Qualifier! Subscribe for free to receive new posts and support my work.✓
Like many, I am glad to be back at Spa Francorchamps for the Belgian Grand Prix this weekend (tomorrow if you count practice).
I will keep this update short because I want you to check out the amazing report we put together for you.
During the break, we were crunching a lot of data around the social media activity from the first half of the season, and I'm proud to present our F1 Mid-Season Social Media Report.
We put this together completely FREE for you to dissect, discuss and share amongst your friends, on social media, and your company.
Here's one of my favorite grabs from the report. Red Bull is the marketing machine that snagged P1 regarding brand value from Formula 1 content.
The post-level data breaks down how much value brands, drivers, and teams get from a post where a logo is visible in photos, videos, or text mentions. It's pretty impressive stuff.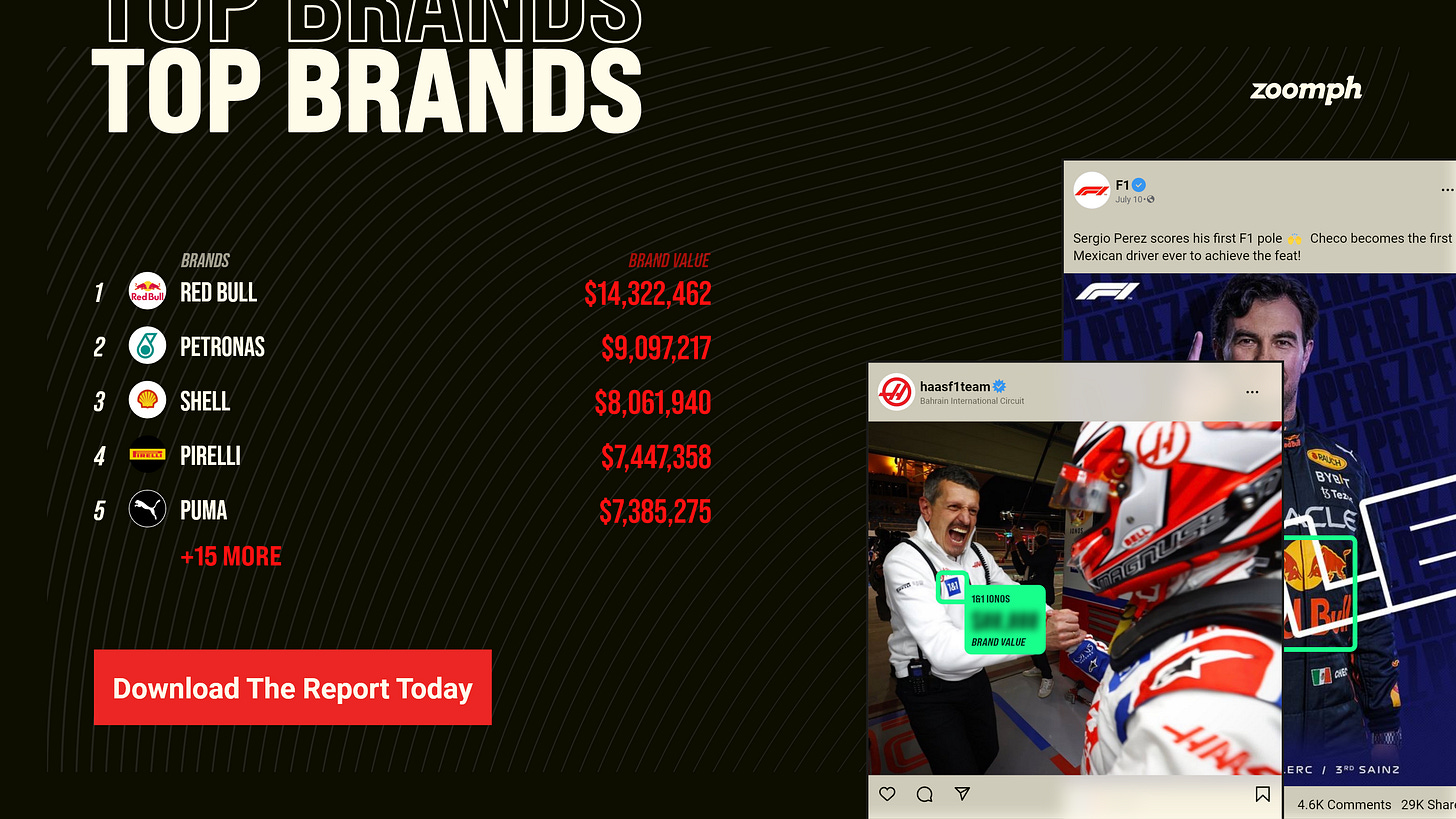 One of my other favorite sections in the report is the top campaign. Salesforce x Driver of the Day was the clear winner, and you'll see examples of how the Salesforce logo is used in posts to increase brand awareness.
Now that the season has resumed, we're off break too. If you're interested in more insights like this, let me know by replying directly to this email.