It's hard to imagine a race that attracts 100,000 people per day, has been running for over 75 years, and is actually a great track, may not be around after this season.
We're talking about the Belgian Grand Prix at Spa-Francorchamps.
We enter a strange time in Formula 1. With talk of new teams entering the sport, new engine providers, and racing on a new continent (again), there are so many moving parts.
All signs point to the South African GP coming back after a 30-year hiatus at Kyalami, however, at the (potential) expense of the Belgian and French Grands Prix.
According to recent reports, the Kyalami circuit will host the South African GP from 2023 onwards and that Formula 1 and DHL have signed a 5-year contract.
What are your thoughts on losing one iconic track to go back to racing in South Africa?
With the increasing popularity of Zandvoort thanks to Max Verstappen's tremendous growth, it seems like one or more European Grand Prix will suffer in order to add South Africa and the Las Vegas races.
We'll keep our eye on any developments as we expect to hear something around the summer break.
If this is indeed the last edition of the Belgian Grand Prix, let's hope we get a good one and not a repeat of last year.
Bonus: Ayrton Senna comments on his 1985 win at Spa.
Formula Prime
I get a lot of questions about books to read about Formula 1 and because today is Amazon Prime Day, I decided to make a list of some of my current favorites.
Here are some of my top recommendations for any F1 fan — new or old.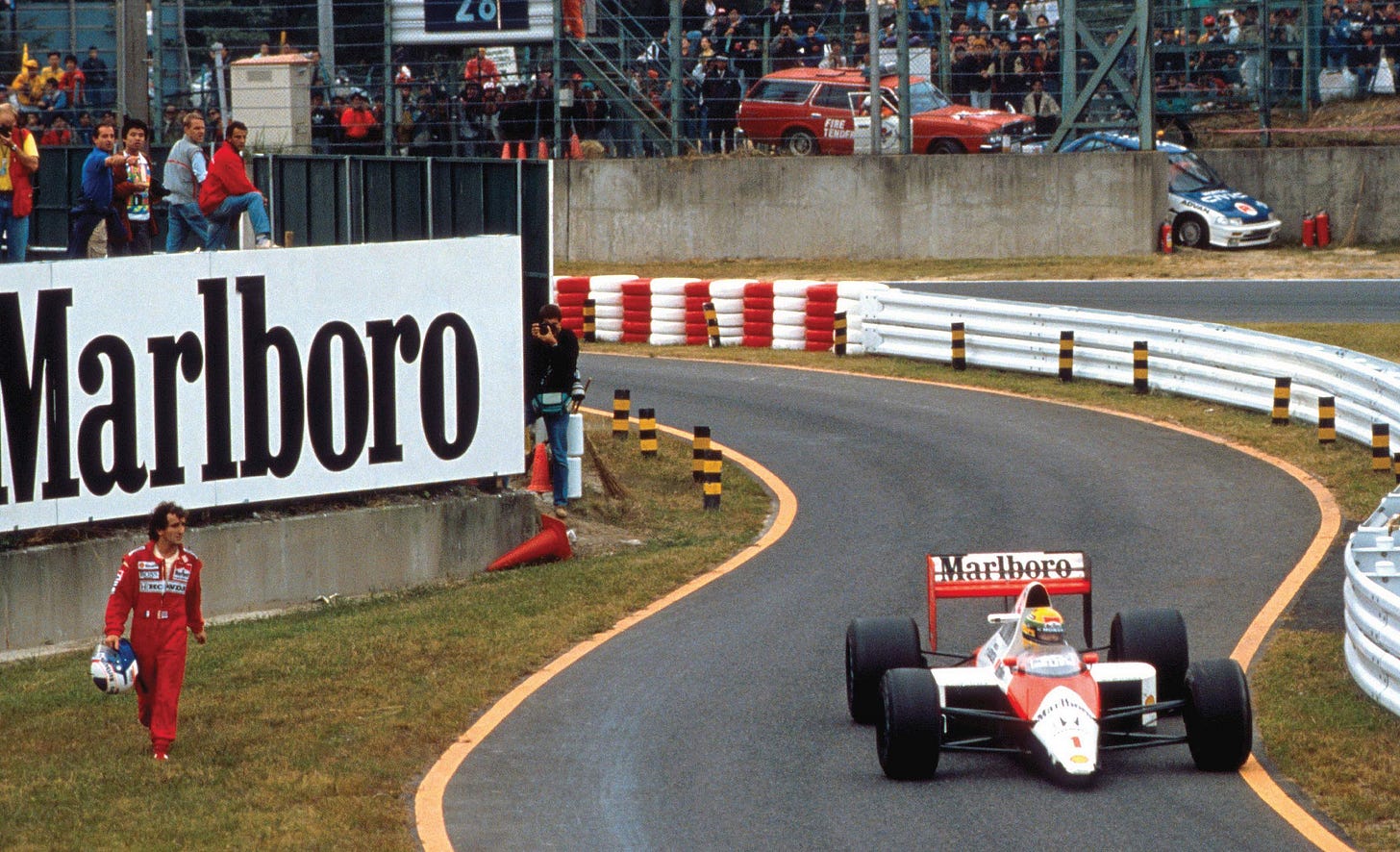 How To Build a Car – Adrian Newey
This book takes a look at the 35+ year career of Formula One's best car designers. Newey has designed for the likes of Mario Andretti, Nigel Mansell, Alain Prost, Damon Hill, David Coulthard, Mika Hakkinen, Mark Webber, and Sebastian Vettel.
The Mechanic – Marc Priestley
McLaren's former number-one mechanic, Marc 'Elvis' Priestley reveals some of Formula One's most outrageous secrets and the fiercest rivalries.
Total Competition – Ross Brawn
This is more of a book that helps you understand what it takes to win, and features practical advice for overcoming obstacles and becoming a champion both on and off the racetrack.
Because everyone's a Ferrari fan. This book examines every F1 car Ferrari has campaigned since 1950, each accompanied by exhilarating imagery and technical specifications. Fantastic coffee table book.
Formula 1: The Official History
This book charts the championship, highlighting the racing heroes, growth and diversity of each season, title races, arrival and departure of manufacturers, key moments, and the major improvements in all aspects of safety. Another great coffee table book.
Formula One Circuits from Above (pre-order now)
I'm obsessed with circuits and their locations and history. Each track has its own unique reason for existing and race stories. While I don't have this book yet, I already pre-ordered it.